Days Remaining in raise: 46
Raised: $604,980
Target: $2,500,000
YOUR BENEFITS
As an investor in Equity for Punks Tomorrow USA, you'll get access to a slew of sustainable benefits. From birthday beers, to sustainably-sourced clothing and accessories, through to exclusive events that celebrate our environmental efforts, you can unlock a host of awesome perks when you become an Equity Punk.
THESE ARE OUR STANDARD BENEFITS. EVERYONE GETS THESE.
5% discount in BrewDog bars worldwide
5% discount off our U.S. online shop
Sustainable Supper Club Membership (double your standard discount on all vegan food in BrewDog bars)
Access to exclusive Tomorrow Punk Merch
Increased discount on DIY Dog supplies
An invitation +1 to our U.S. AGM (Annual General Mayhem) in Columbus, Ohio1
A free draft BrewDog beer on your birthday, redeemable at any BrewDog bar worldwide
Your own tree planted at our US brewery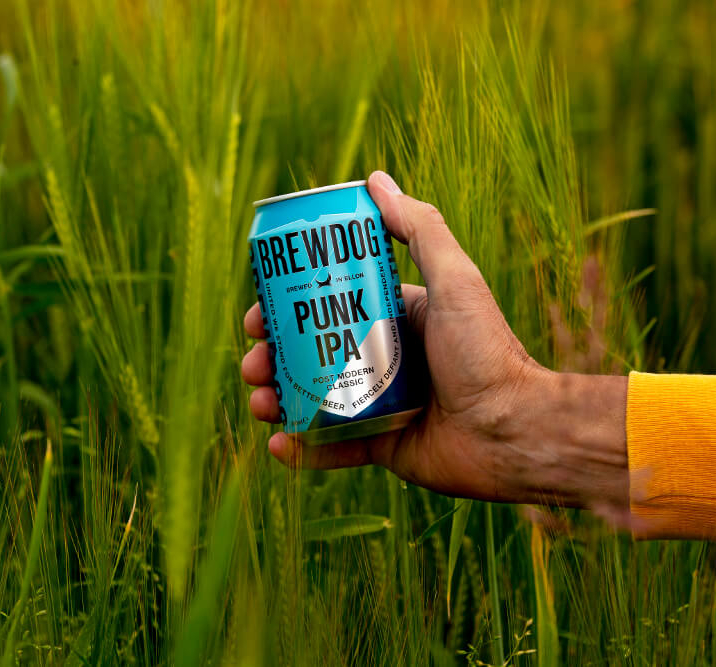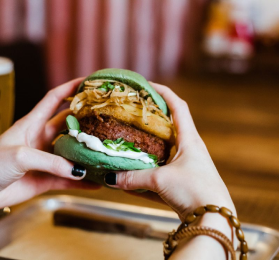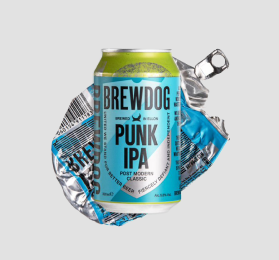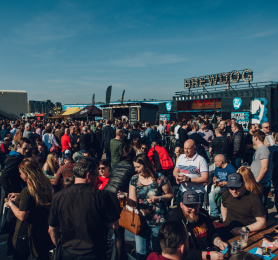 Boosted Benefits
If you invest more in Equity for Punks Tomorrow USA, you can unlock some extra special tiers of rewards! You can choose a boosted benefit from each tier you unlock. For example, if you purchase 5 shares you unlock one benefit from each the 5 share and 3 share tiers. Awesome!
An email will be sent with the option to select your benefits from each category after the close of the raise.
CHOOSE ONE BENEFIT FROM EACH TIER YOU UNLOCK
A copy of Craft Beer for Geeks
A coupon for a 12 pack of Trash Can Punk to gift to a friend 1
A BrewDog x A Good Company branded notebook and pen
A limited Edition 24-pack of 'Hello My Name is Ray' 1
BrewDog x A Good Company water bottle
An exclusive Tomorrow Punk t-shirt made from sustainable sources
Exclusive access to the first beer brewed using hops grown on our Columbus hop farm
A growler club membership for a year with 1 free growler fill each month
3 special release OverWorks beers brewed exclusively for Tomorrow Punks, plus a Tomorrow Punk glassware set and bar blade 1
An invitation +1 to a Tomorrow Punks Meet & Greet, an afternoon of beer geekery to include tours, a look at our sustainable efforts, and exclusive beer tastings 2
A free vegan meal and beer every month for 2 years at BrewDog USA bars
A case of small-batch spirits made on our custom still from upcycled and sustainable ingredients
A BrewDog branded Yeti cooler & 12 pack of Punk or Punk AF* to fill it with 1
One free case of 24 cans of BrewDog beers, available to collect from our brewery every month for 1 year 1
A case of bottles from an exclusive cask of sustainable whiskey upcycled from wasted beer
Tomorrow Punks Dog Day – you'll spend a day nerding out with our quality team & HQ crew with a special taste panel, a session in our lab, a close look at our sustainability projects, and dinner & a Q&A with our masters of quality 2
Delivery not included.
1 Where we are unable to ship alcohol, investors may pick up their perk from our brewery in Columbus, OH or choose a non-alcoholic replacement from our AF line
2 Travel and accommodation not included